TANNING SALON EQUIPMENT
The Sun Always
Shines Here!
OUR VERTICAL EQUIPMENT
We Will Provide You Best!
Hollywood Tans is unlike any other tanning salon you'll find. We feature a wide variety of vertical UV tanning options; Hollywood Tans also features the UV-Free Mystic Tan, The Norvell Auto Revolution Spray Tan as well as top of the line Ergoline lay down beds.
GREAT VALUE, GREAT TAN
With 11 minute max stand time, this booth will give you that off-the-beach look while giving you a base tan in 8-10 sessions.
Our entry level low-pressure booth highlights:
360 degree tanning
42 bulbs
8% UVB
Base tan after only 6-7 sessions
11 minute max time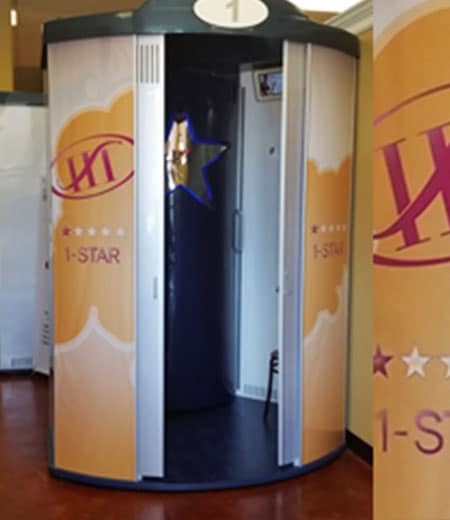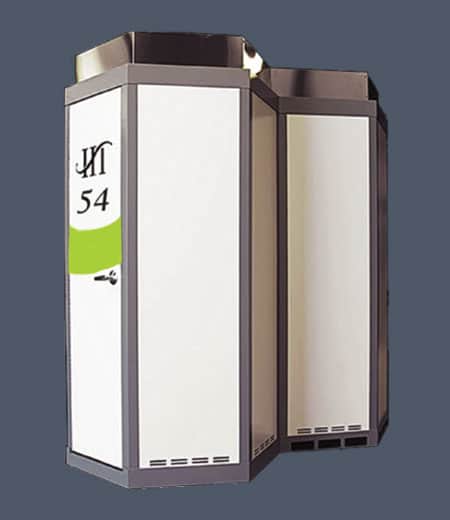 THE QUICK 10-MINUTE TAN
Keep your cool in this tanning booth, and you'll have an incredible tan in 6-8 sessions. With a maximum stand time of 10 minutes, you'll be looking fabulous in no time.
Our mid-level low-pressure booth highlights:
360 degree tanning
54 bulbs
Base tans after only 4-5 sessions
10 minute max time
LIGHTNING FAST 8 MINUTE TAN
The HT60 is our fastest tanning booth. You'll have your beautiful base tan in only 4-6 sessions.
Our premier low-pressure booth highlights:
360 degree tanning
60 bulbs, extremely powerful
Base tans after only 2-3 sessions
8 minute max time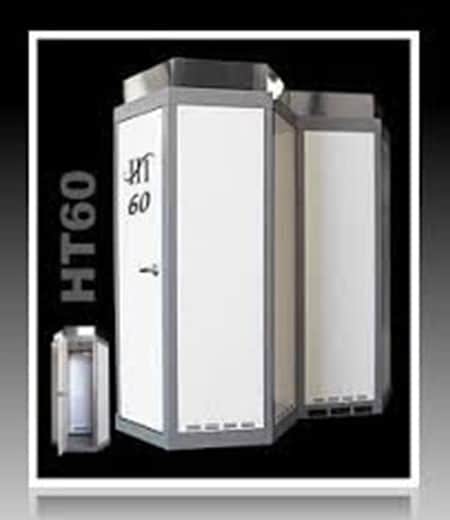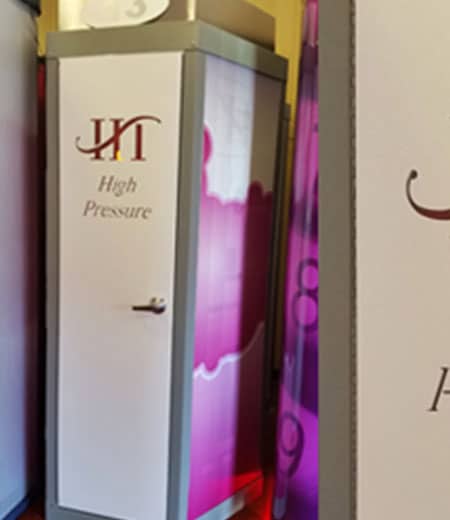 LONG LASTING TAN
By creating the perfect balance of UVA and UVB rays you get a deeper, browner tan because the UVA rays are actually tanning your skin deeper. Since UVA rays do not dry out your skin, you can maintain your bodies normal exfoliation schedule of 28 days . This allows high pressure tanners to maintain tans with as little as 2 or 3 visits per month. Now...maintaining your dark golden tan year round has never been easier. Develop a deeper, browner Tan in as little as 3-4 Sessions
High Pressure highlights:
360 degree tanning
Base tans after only 1-2 sessions
11 minute max time
NEED TO GET IN TOUCH?
Call us today our team member will coordinate with you very soon...