UV TANNING BEDS IN CHERRY HILL & MARLTON, NJ
For a Fast Tan
That Lasts!
BEST UV BEDS
Hollywood Tans Gives The Best!
By creating the perfect balance of UVA and UVB rays you get a deeper, browner tan because the UVA rays are actually tanning your skin deeper. Since UVA rays do not dry out your skin, you can maintain your bodies normal exfoliation schedule of 28 days .
PRESTIGE 1100
For trend-setting. fashionable tanners the Ergoline Prestige 1100 is ahead of its time with its bold design and angles. Emphasizing the promise of luxury, the personal comfort features gives you a true VIP experience. Climate control and extra wide multi relax base acrylic provides a relaxing tanning session while its UV lamps give you consistent results every time with a 10 minute tanning session. The 3D sound system with subwoofer will not only delight you with its full sound, but you will also be able to play your own favorite music using the MP3 docking station.
Located in Cherry Hill, NJ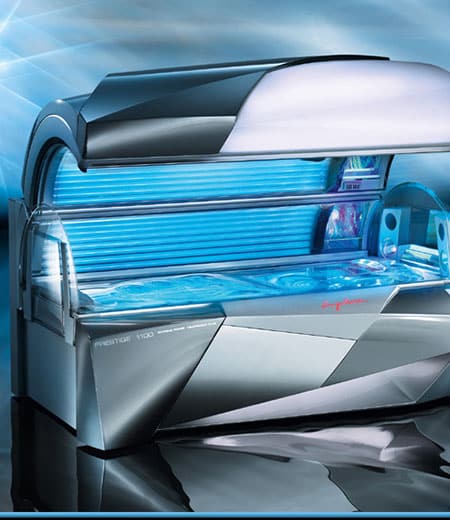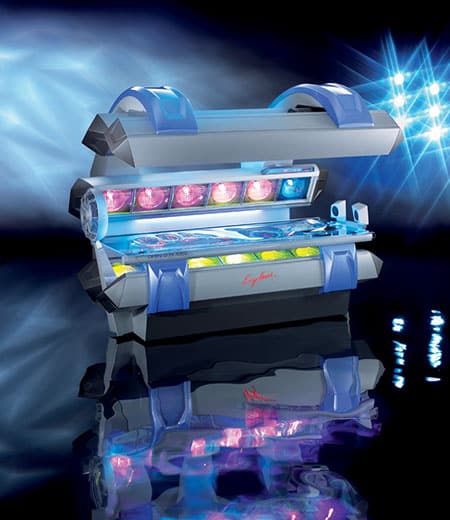 OPEN SUN 1050
The Open Sun 1050 makes a statement with 30 High Pressure bulbs perfectly alligned along the canopy and base. With its superior glass reflector technology, this tanning unit demonstrates to the most discerning tanner how powerful, yet cool and airy, high pressure tanning can be. With a maximum tanning time of 10 minutes, your session will fly by. This powerful tanning unit draws tanners from near and far and is truly a masterpiece. Immerse yourself in your favorite music with the 3D sound system with MP3 docking station.
The Ergoline Bed series redefines luxury and takes tanning to new heights. Ergoline beds are available at all 3 locations!
Whether you are tanning on a lunch break, after your workout or on the way to run errands, your Hollywood Tans experience will be fast and easy as you strive to achieve and maintain your perfect tan. We are open 7 days a week with no appointments ever necessary.
AVANTEGARDE 600
The Ergoline Avant-Garde 600 is the ultimate bronze tanning experience. This innovative tanning bed has a maximum 12 minute session. It is one of the best beds in the industry for people of all skin types, who would like to get the longest lasting tanning results, in a luxurious comfortable environment. Most clients, especially with fair skin can achieve the best results by doing 3 sessions every other day for the first week, then can maintain their great color with 1 or 2 sessions per week. This elite tanning experience also offers an air conditioned cool environment, with high powered fans and an air conditioner to give the most luxurious tanning comfort. It also provides an incredibly spacious tanning area.
Located in Glassboro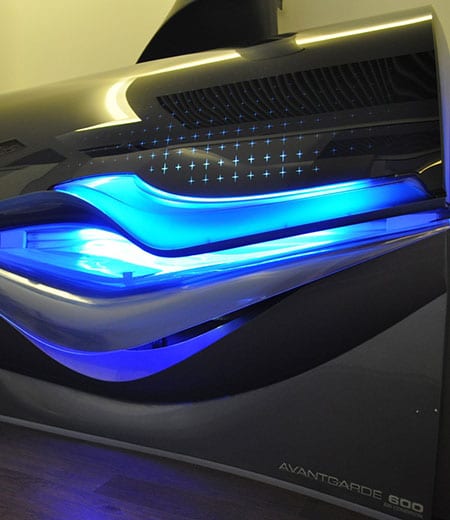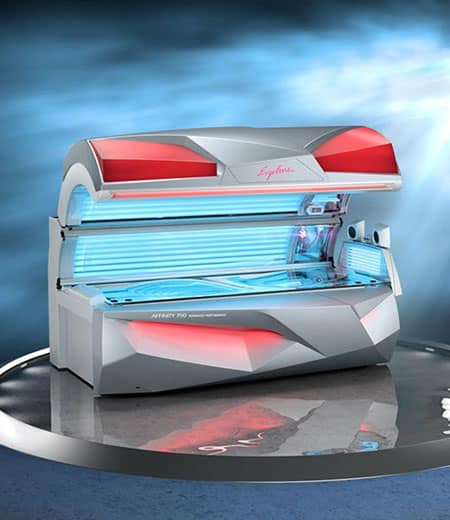 AFFINITY 700
The NEW Affinity 700 has everything a top tanning bed needs and much more: stunning looks, luxury comfort features and superior tanning performance. UVB enhancers, 4 Facial lamps, shoulder tanners and much more!
Located in Marlton and Glassboro
NEED TO GET IN TOUCH?
Call us today our team member will coordinate with you very soon...