Many people like how their skin looks with a tan, but prolonged openness to the sun has a variety of risks. As much as a glow is a summer-long dream, keeping that fake tan topped up for months is challenging. You can try UV spray tanning in Cherry Hill, NJ, for that perfect tan body.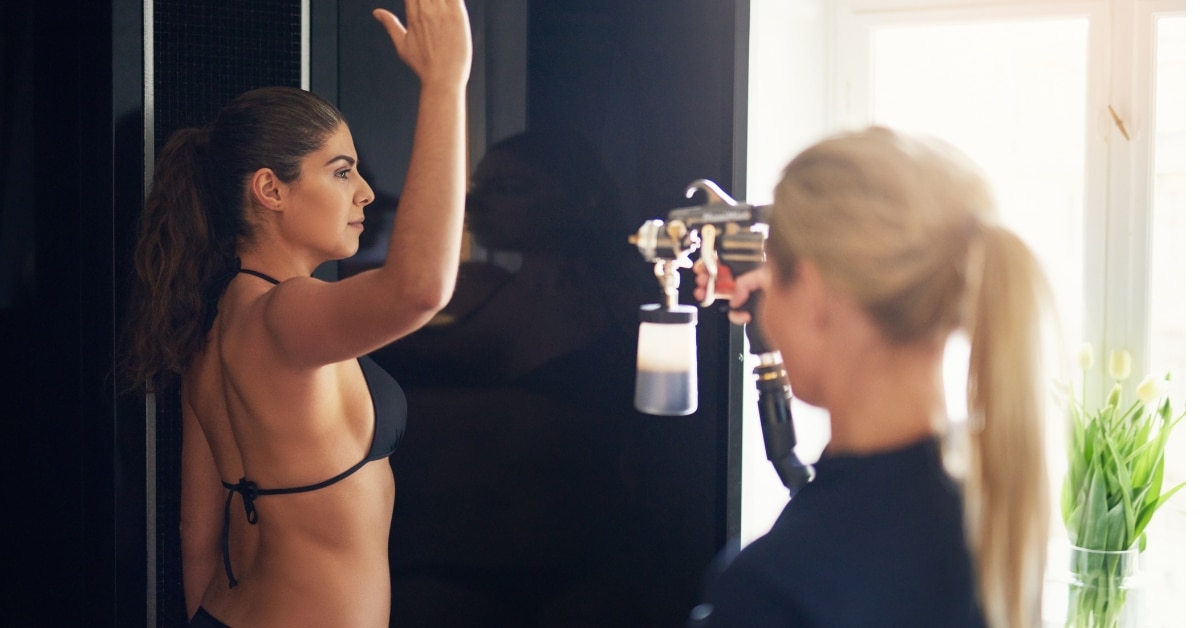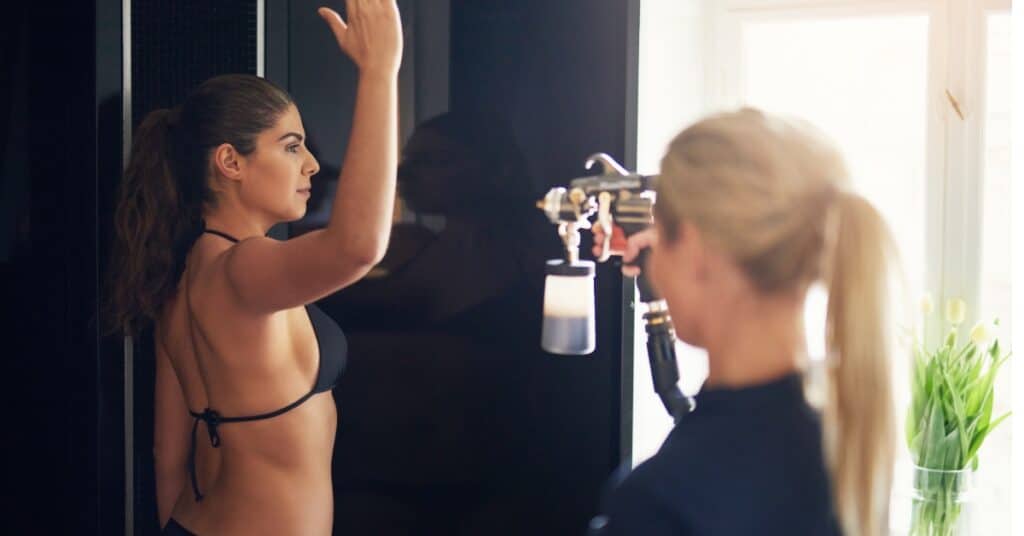 Whether you choose an at-home mousse, gradual tanner, or a professional spray tan, if you are not taking care of your skin pre and post-tanning, then your tanned look can last as little as two to three days, resulting in an endless cycle of exfoliating and tanning that would devour the most intense beauty lover.
How long does a spray tan last?
We often say that a spray tan lasts up to around ten days. However, you can take several steps to get the best out of your spray tan. If you are cautious and understand what to do after acquiring a spray tan, you can ensure it looks great for longer. Let's take you through the tips to make your tan last longer.
1. Exfoliate
Take time to exfoliate your skin before your spray tan appointment. It's one of the essential things you can do to ensure your tan stays as long as possible. Use an exfoliating cream or cleanser and an exfoliator mitt to eradicate debris and dead skin cells.
Debris and dead skin cells can stop tanning agents and induce streaks. Therefore, a day before an appointment, shaving or waxing is good. However, if you wax or shave after your spray tan, you risk stripping the tan off your skin.
2. Timing is everything
It's best to exfoliate and shower eight hours before tanning. It will let the skin return to its neutral pH before the process. Moreover, pouring in the morning and tanning in the evening with no cream or moisturizer in between works best for you.
3. Shower Carefully
If you want to learn how to extend a spray tan, understand that the first eight hours after spray are essential. It is the time when your tan is setting, so don't get wet! This buffer time gives the tan more time to grow. Eight hours must be the minimum wait time. If you can wait for a full day, that would be optimal.
4. Avoid Bathing and Swimming in Hot Water
You may enjoy hot showers, baths, and hot tubs, but your tanner won't. Hot water drives your skin to dry out and clears your applied tanner with it. To avoid excessive flaking and shedding, avoid extended exposure to hot water to maintain your tan from fading.
5. Avoid Deodorant Grab Talc
It's usually after a spray tan to feel sweaty and sticky. The temptation to reach for your perfume is massive. However, we suggest bypassing perfume for at least 12 hours after a spray tan because it can cause ugly spots. Instead, use talc. Moreover, you can use talc if you feel a bit sticky.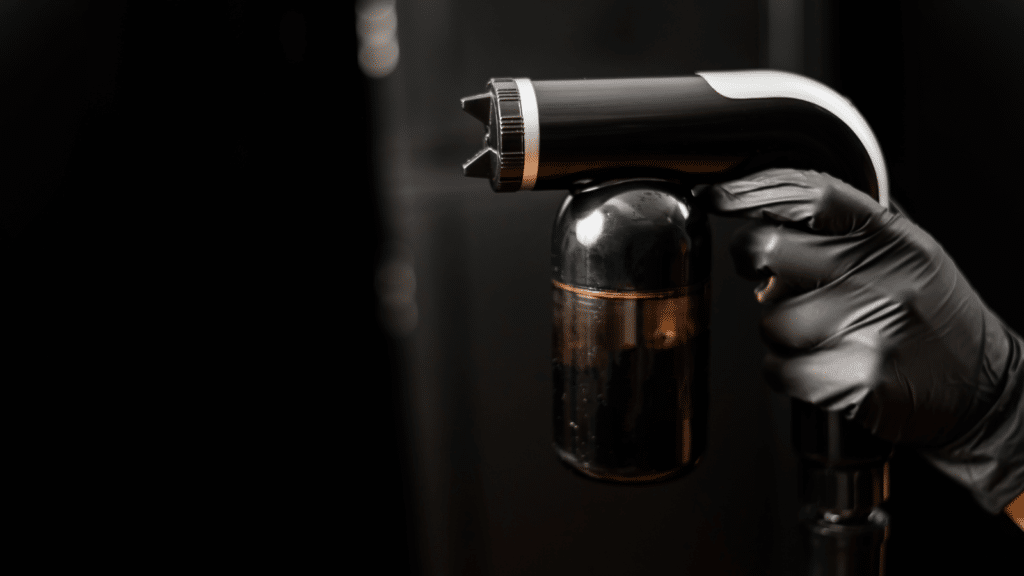 6. Use an Illuminating Body Lotion
Keep your body feeling and looking its best with a moisturizer that illuminates. Apply an illuminating moisturizer to emphasize your tan skin, making it last longer while keeping it healthy and moisturized.
7. Avoid oil-based products
Oil-based products are a significant no-no before spray tanning. The oil forms a barrier that can prevent the tanning solution from soaking into your skin and will lead to a streaky tan.
8. Wear loose & dark clothing
The main benefit of spray tans is having no tan lines – unless you wear a strappy shirt, tight bra, or another fitted garment instantly after your appointment. Plan and opt for loose-fit clothing and slip-on shoes to stop friction from forming unwanted tan lines. Moreover, opt for dark clothing to bypass staining white or pastel-colored clothing with tan spots.
9. Shaving and exfoliating
Exfoliating buffs out the texture of your skin, where most of the color of your new tan is posing! So, to make it last longer, avoid exfoliating and utilize a very soft formulation if you do. Also, a wax a few days before your tan will indicate you don't need to shave instantly afterward, depriving the very top layer of your recently tanned skin.
10. Regular Top Up
Using self-tanning foams to cover mistakes and spots that may appear following a tan spray session is a fantastic way to avoid an emergency return to the clinic for a quick payoff. Regularly applying the fresh product and lightly exfoliating will give you a glow that won't fade too quickly.

Frequently Asked Questions
What will ruin a spray tan?
Makeup remover, oils, or cleaning preparation can fade a tan. Also, rough wash implements for daily washing (scrub mitts, loofah, or scrub gloves.) Anti-acne effects can cause peeling, faster fading, and blotchiness.
Do spray tans fade naturally?
Although everyone's therapy is unique, an airbrush tan lasts five to ten days. Then, as your dead skin cells w from your body, your tan will slowly fade.
Does sweating make spray tan fade?
Sweat itself won't fade away. However, wreak severe havoc if you don't give your self-tan time to develop.
Does a spray tan get darker over time?
As color will continue developing for about 8 hours, the longer the tan is left on the skin before bathing, the darker the effect will be.
Should I moisturize before a spray tan?
It would be best to moisturize definitively before getting a spray tan, but not at the time of your appointment. It is because scented products like creams, lotions, perfumes, and even deodorants can affect how your spray tan sticks to your skin.
Conclusion
When considering how long a spray tan lasts, evaluating how well you take care of your skin after and before the tan is essential. You can do multiple things to make your tan last longer, from not using oil-based moisturizers or not exfoliating.
Help your tan stand the test of time with showers, no harsh chemicals, and a top-off, like our UV spray tanning. We can't wait to see you. So book an appointment today to experience the Hollywood Tans services. You will find the best UV spray tanning for advanced and painless treatment.